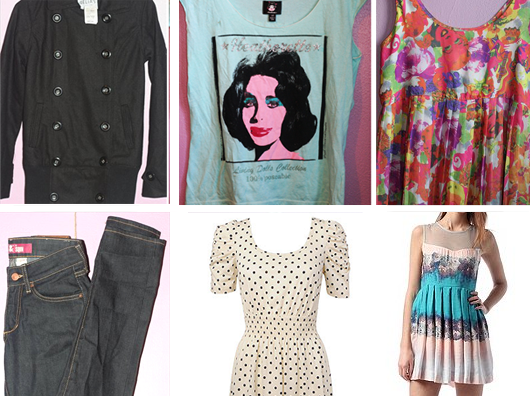 I have over 60 items for sale; some vintage, most brand new! Includes many sizes, from XS-XL (even some petite jeans) from places such as Urban Outfitters, H&M, Delias, etc.!
* Shipping from the US
* Paypal Only
* Prices are negotiable (and do not include shipping)

* find the items here!